---
Corporate Security Intelligence Services, LLC
About (C.S.I.S.)
Our CEO, Marlene Maheux
Mrs. Marlene Maheux graduated from Loyola University New Orleans with a major in Psychology and a minor in Criminal Justice. She did a practicum in Clinical Psychology her senior year in an adult acute intensive psychiatric unit.
Before becoming a private investigator in 2014, she was President of an office equipment supply company the last 10.5 of the 15.5 years she was there where she thrived and took the business to another level. Her company became a nationally certified small, minority and female owned business enterprise.
Marlene served as a Salvation Army Hialeah, Florida Branch Advisory Council Member from August 2016-July 2017 providing business-related advice as a non-church member and assisting in food distribution for those in need. She is currently working with a non-profit organization, Positive Hits Community Services Group, that feeds thousands of people in Doral and Hialeah, Florida.
She has a huge heart and this is how she became a Private Investigator. She started to work on teenage runaway, human trafficking and missing persons cases.
Marlene is a proud and intelligent woman who does not like to lose a case. She will find any angle there is to complete the mission and to solve the investigation.
Since her career started she has been involved in the safe return of several children and adults - some have been well-known cases across the globe.
In late July 2016 Marlene (then Morfi) met Jimmy Maheux on a missing mother and daughter case. From that day on Marlene worked along with Jimmy Maheux and after a couple of months, Jimmy became her sole sponsor; she has now extended her work in Corporate Frauds, Cyber Stalking, Blackmailing, Phishing, SIU: Workers Comp. / Liability Fraud. She and Mr. Maheux are responsible for saving a claim worth over half a million dollars.
On the last calendar business day of 2016, Marlene Morfi married Jimmy Maheux and became Mrs. Marlene Maheux; soon thereafter she became Vice President of Corporate Security Intelligence Services, LLC. Marlene and Jimmy are now a super team of Private Investigators working on cases from all over the USA and other countries.
In 2017 she organized a Human Trafficking Awareness Meeting for the community that included two other private investigators that specialize in Runaway cases including a former victim and survivor of Human Trafficking.
Here is some of Marlene's PI experience:
Surveillance, Undercover, Penetrate Secured areas legally. Cyber Investigations and Intelligence gathering, Raw Databases gathering and analyzing ready for our clients in court. Infidelity cases. Divorce and Child Custody cases. Missing Persons. Criminal Defense both State and Federal cases. Marlene is also a fully-licensed Armed Bodyguard and Security Officer. She has worked in Executive Protection.
In April 2018 Marlene became CEO of the Corporate Security Intelligence Services LLC.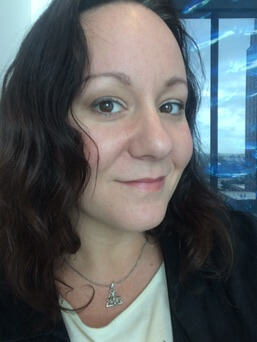 Our Founder
---
Our founder, Mr. Jimmy Maheux, has been a private investigator for over 18 years and has over 25 years of experience in the security protection industry.
• Independent Contractor for Executive Protection since 2005
• Judicial Administrative Commissioner (JAC) Investigator since 2006
• Licensed NRA Firearms Instructor since 2007
• Locating runaways, missing, kidnapped and human trafficked children and adults since 2012
• Former South Miami Area Director for Florida Association of Private Investigators, Inc. (F.A.P.I.)
Mr. Maheux has travelled to many parts of the world providing protection services.
He has also investigated several missing persons, human trafficking, complicated runaway, homicide and cold cases.