Security Protection Services
---

Asset Protection and Transport
• Jewelry • Art • Antiques • Sensitive Documents • Cash
Armored Vehicles
In many parts of the world robberies, kidnappings and corruption are issues facing many wealthy businesses and families. Our primary focus is to provide security and peace of mind to all clients with the most efficient, reliable, and technologically-advanced ballistic glass window and armored paneled vehicles. We can provide armored vehicles upon request in several countries throughout the world. Armored vehicles range from light armor to Presidential protection level. It can also be built to your own needs as defense and offensive response armed with the latest technology weapons available on the market today. (Contact us for details and legality and laws in your country)
Executive Protection & Bodyguard Services
C.S.I.S. conducts a full threat assessment according to lifestyle, risk level, and public exposure of our Clients. Our team is fully trained and experienced to handle any situation that may arise as well as prevent any assault before they even take place. All Agents are trained to ensure your safety in any type of environment and country
Chauffeur Services
We have both male and female Protective Agents available to provide services according to Client's cultural and personal beliefs.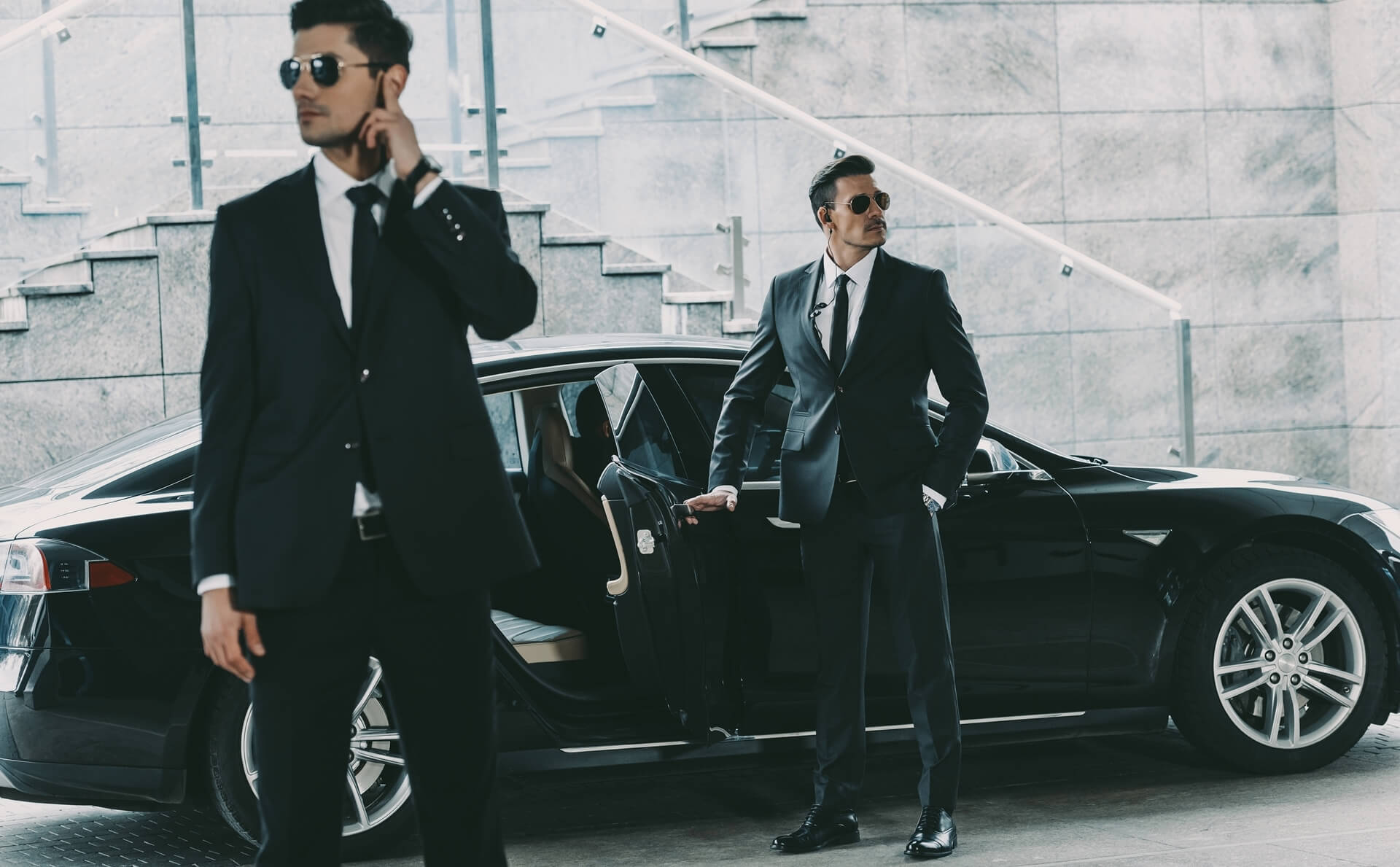 Family and Staff Escort
Family vacations can be very dangerous because of the potential for pick-pockets, carjackings and kidnappings. Our Agents are prepared for any potential threats. While on corporate trips, many Clients bring their families and are in need of protection for their family. Our job is to ensure that Clients can effectively work knowing their family and loved ones are safe under our care. All of our Agents are trained and certified in CPR in case of emergency situations. Most of our Agents are fluent in 2 or more languages. We have both male and female Protective Agents available to provide services that are appropriate to the Client's culture, race, spiritual and religious beliefs preferences.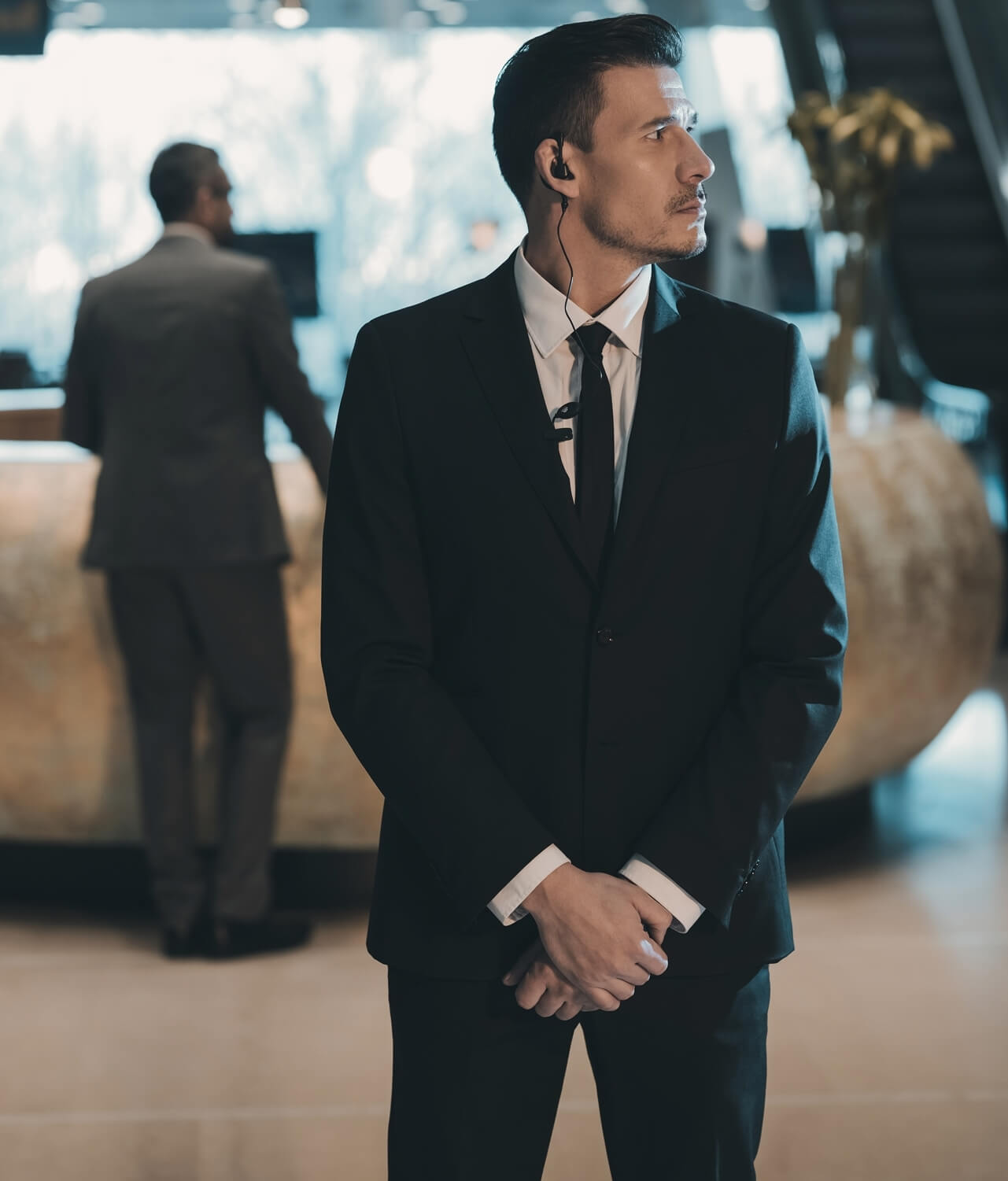 Threat Level Assessment
We provide all logistics, plan and organize all details and services; transport, venues, hotels- are all taken care of. All Agents in primary protective details are aware of every detail, all secondary staff are all on the need-to-know basis. We plan for the worse and have plans A, B, and C to ensure that every single attempt to harm our Client is unsuccessful. We also coordinate with all local and state law enforcement in order to have and maintain a 0% mission failure rate.
Special Events / V.I.P.
Our close and executive protection services ensure the safety of those with specific needs; whether an executive is working on a project or a dignitary is attending a summit or a V.I.P. is simply attending a special event; this is critically important when traveling to unfamiliar countries and destinations. These are situations that can attract unwanted attention and people. Let us protect you. Celebrities deal with potential dangers and undesirable fans. Our event security teams understand the importance of our Client's image, so we keep them in the spotlight while avoiding unwanted attention and situations.
Transportation (Air – Land - Sea)
Whether on a jet, yacht or in the comfort and luxury of C.S.I.S. company vehicles, no part is left to the unknown; every small detail is checked and re-checked. While in our care we want you to have all of the productivity that you may need for business, but also a peaceful environment where you can relax and feel at ease. All details are extremely important, from your initial contact with our office to the end of your business with us; we want to and will make your journey a secure and pleasant experience.
Search and Rescue
Drone Services
• Aerial Filming Corporate and Real Estate Services.
• Drone Search and Rescue Emergency
• First Response
** Drone NOT Used for Investigative Services **
Stay connected to any alerts from the Department of Homeland Security